Transforming Learning Outcomes in 'Mission Antayoday' Blocks
(Shiksha Shashaktikaran Karykaram)
Developing and Sustaining a Holistic Ecosystem for Quality Education in partnership with Transforming Rural India Foundation
The Basic Premise of Transform Rural India is founded on the belief that no single intervention brings lasting change. Increase in income through livelihoods and market activity does not necessarily translate into development of long-term life changing aspects like health and education. TRI attempts to bring multiple stakeholders together around community led holistic comprehensive change agenda. In a selected a block TRI works with multiple thematic partners, and in Mandla, Badwani and Dhar districts Eklavya is the resource partner for education in Bijadandi (Mandala), Rajpur (Badwani) and Manavar (Dhar) blocks.   
At the educational level, our work is both – better classroom processes for the child, and evolving off classroom processes supporting learning at the household and community level. The key challenge being addressed is establishing community ownership and parent's engagement with schools which can bridge the existing trust deficit. The effort thus focuses on work with community collectives, Panchayats and their leaders to take responsibility, and strengthen the local school system. A cadre of socially motivated local women from within the community are being groomed to motivate and support public system interface platforms like the SMC, and PRI.
Pathways for Change: Education Sector Council of TRI has detailed following pathways to bring desired changes: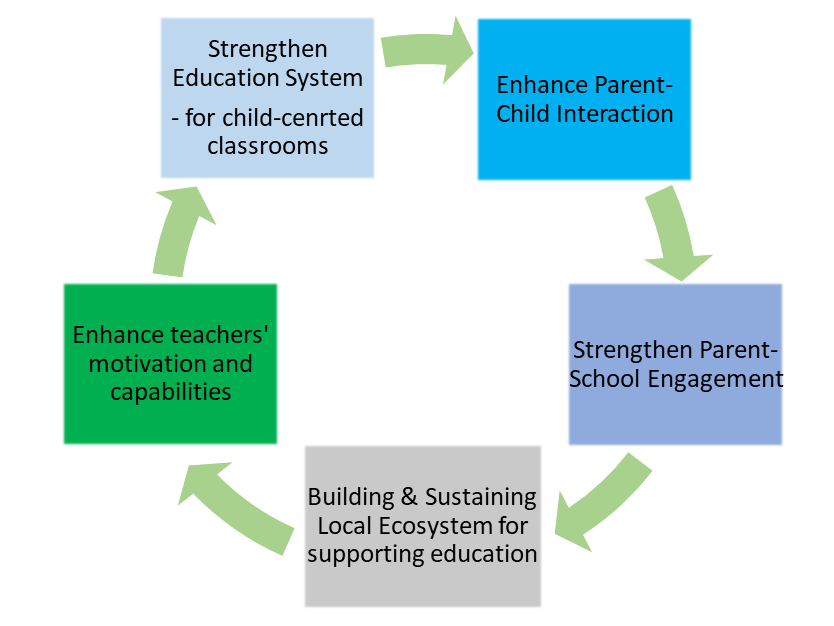 Outreach: Three years of rigorous community processes in Rajpur block of Badwani district and Bichhiya block of Mandala district since 2016 has endowed Eklavya with an opportunity to expand its reach in MISSION ANTYODAYA blocks of Manawar (Dhar) and Bijadandi (Mandala) since 2018.
The work is built around strengthening of community based CHANGE VECTORS by working with village level community structures, viz. Self Help Groups (SHGs) set up by Madhya Pradesh Rural Livelihood Mission, and its federated structures of Village Organisations, and Cluster Level Federations.  
The project is supported by Tata Trusts under Transform Rural India Foundation